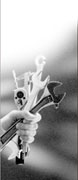 On 30 November 2017, a wholly-owned subsidiary of the Company entered into a capital increment agreement with Yimidida, pursuant to which the Group, as one of the investors, agreed to subscribe for the shares newly issued by Yimidida at a consideration of RMB130.00 million in USD equivalent. Yimidida is principally engaged in the operation of the less-than-truckload freight network and was jointly established by several regional leading less-than-truckload logistics enterprises. Yimidida, with the mode of direct operation in core areas and regional franchise, unified the branding, systems, clearing, services and management standards of its partners along the whole ecological chain, and rapidly established the country-wide freight franchise network. Yimidida is an independent third party of the Group.
On 30 July 2021, the Board of Yimidida approved the overall merger and acquisition reorganisation of Yimidida by J&T Express. In January 2022, the Company completed the relevant merger and acquisition reorganisation and now indirectly holds 1,735,266 preference shares in J&T Express.
During the Period, despite the adverse impact of the COVID-19 epidemic, J&T Express successfully completed the integration of the domestic courier business of Best Inc., with a steady increase in average daily delivery volume, further optimisation of its network services and operational and management capabilities, and stable expansion of its franchisee network. The Company expects that with its strengths, J&T Express will further strengthen and optimise its network coverage, improve its service quality and enhance its brand image.