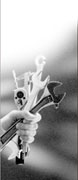 On 18 January 2016, the Company entered into a convertible preferred shares purchase agreement with Best Logistics as well as the members of Best Logistics group, the existing holders of the securities of Best Logistics and investors of the new preferred shares of Best Logistics, pursuant to which the Company, as one of the investors of the new preferred shares, agreed to subscribe for certain new preferred shares at a cash consideration of US$30.00 million, representing approximately 0.96% of the enlarged issued share capital of Best Logistics. In June 2017, the name of Best Logistics was changed to Best Inc. in September 2017, Best Inc. completed its initial public offering of 45,000,000 ADSs, each representing one of its Class A ordinary shares, at US$10.00 per ADS for a total offering size of US$450.00 million. Its ADSs commenced trading on the New York Stock Exchange on 20 September 2017. Now the symbol is "BEST".
Combining the Internet, information technology and traditional logistics services, Best Inc. is committed to creating a one-stop logistics and supply chain service platform to provide customers with efficient services and experience. It is one of the largest integrated logistics service providers in China. Its multisided platform combines technology, integrated logistics and supply chain services, last-mile services and value-added services. BEST Cloud, the proprietary technology platform of Best Inc., which seamlessly connects its systems with those of its ecosystem participants, is the backbone that powers its integrated services and solutions. Its logistics and supply chain services encompass B2B and B2C supply chain management, express and less-than-truckload delivery, cross-border supply chain management and a real-time bidding platform to source truckload capacity. Its last-mile services include online merchandise sourcing and store management for convenience stores as well as B2C services. In addition, it provides value-added services to support its ecosystem participants and help them grow.
As a result of the multiple impacts of the Lunar New Year Holidays and the COVID-19, the revenue of Best Inc. for the first quarter of 2020 decreased 20.5% from the same period in 2019, recorded a gross profit margin of negative 3.2% and loss of RMB751 million. However, as businesses in China gradually resumes, Best Inc.'s business has gradually come back to normal in the second quarter. Despite the adverse impact of the overall price war in the express delivery industry, the Company estimates that BEST Inc. will maintain a relatively fast growth, and its profitability will be further improved in the second half of 2020.