Pacific Town Project Phase I – Preliminary subscription receives strong response
August 20, 2004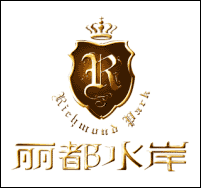 The Pacific Town Project, renamed Richmond Park, has received overwhelming response with over 30% of units sold within several weeks from its launch of soft sale. Over 90% of the phase I apartments has a direct view over River Ba, and are priced at an average sales price of Rmb 9,300 per square meter for apartments fully fitted to a luxury standard and with air conditioning. Phase I of the project consists of three residential buildings with a total of 410 units. Only one building (A1), a 20-storey building totaling 306 units, is available for the soft sale at the initial stage. The two other buildings (A2, A3) would be released in later stages, following the official launch on 28th August.
The sales office, showflats and sales teams are all ready in anticipation of the official launch. The sales office, overlooking River Ba, has been completed in mid-July. The showflats are fully decorated and features luxurious interior fit-out standards supplied by the industry′s top brands. Advertising activities are in full swing with ads placed in newspapers, magazines, radio, internet, and billboards placed on the 3rd and 4th Ring Roads as well as major roads in the site′s vicinity. The sales team, with more than 20 professional sales person, is experienced and well trained offering clients with exceptional services.