Investment in China Economic Hotel (2)
January 29, 2007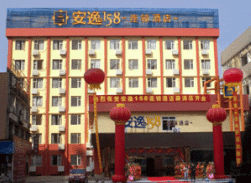 On December, 2006 the Company entered into agreement to establish China Eco-Hotel Investments Limited to invest initially up to Rmb 30 million to develop 6 new hotels under the "Anyi 158" brand, expanding the existing network of hotels to over 10 to be located within the South West region of China within 2 years. The Company also has an option to invest a further Rmb 50 million to further expand the network to other regions. The joint venture agreement is subject to approval by the Chinese authorities. At the same time, management team has been set up and getting ready to start development work at pre-identified sites.
Anyi 158 hotels are economy hotels at a standard daily rate of Rmb 158 per night for an en suite room inclusive of breakfast. Independent air conditioning, telephone, television and broadband internet access are standard facilities of the room.
Anyi 158 has taken reference of the features of economic hotels in developed countries, by providing hotel services that emphasize simple function, value for money, helpful and friendly staffs but low costs. Such new idea adopts ways of operations by running chain hotels under brand name. The target customers of Anyi 158 are the inbound travelers, individual, family or business clients, they are offered with low room rate Rmb158 with great value. The service counter of Anyi 158 has fax, copy, printing and hotel booking services provided, ticketing and tourist services are also offered. The restaurants "Anyi Kitchen" in every hotel provide nice and well presented dining place.